Oil and gas, a precious commodity we have access to, comes to us after a long drawn process. From surveying, exploration, drilling, extraction to development, production and finally decommissioning and site rehabilitation – the whole thing takes decades and some serious money. If there is one industry that can truly benefit from boost in productivity and reduction in costs, it is the oil and gas sector.
So which technology do these companies need in their pipeline (pun intended) to get a competitive edge?
Connectivity solutions can be a turning point for the sector. However, not just any and every connectivity solution can do the trick. What the industry needs is a feasible, robust and dependable technology such as VSAT.
Here's what makes VSAT the only choice:
Remote connectivity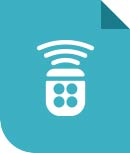 Oil and gas rigs are in the remotest of locations on the planet. They are in harsh conditions on land or sea. Traditional communication solutions are not available in such areas, and even if they are, they are not reliable for mission-critical work. What makes satellite communication a genius solution is that it has 100% feasibility – that means it can work beautifully in any part of the world.
Mobility and bandwidth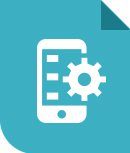 A company can have multiple sites in various stages of development simultaneously. They also move locations constantly in an attempt to strike gold (read oil). A land-based communication solution is not viable or practical in such an environment. Satellite technology can power multiple sites at the same time as well as move locations. All it needs is a small set-up of an antenna dish to be uprooted and again deployed at a new location.
Optimising processes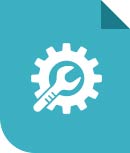 VSAT can play a critical role in boosting productivity, streamlining operations and giving a bird's eye view to the headquarters. Robust communication can enable digital transformation for oil and gas companies by being catalyst to applications for real-time monitoring, surveillance, VoIP, ERP, video conferencing and more. It can help the management team on the site and in the headquarters to stay abreast of all developments and make faster, informed decisions.
Increasing safety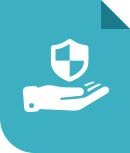 Safety of workers is paramount in such an operation. A reliable communication solution means there is heightened situational awareness of the rig so that mishaps can be prevented, and if unfortunately there is one, immediate action can be taken to minimise damage, injuries and loss of life. It can create a safe working environment for all workers. In addition, access to internet can keep worker morale high and ensure overall well-being.
Reducing costs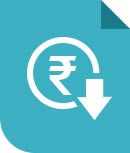 One of the biggest ways to reduce cost is to build automation and automation depends on connectivity. VSAT can hence reduce operating cost substantially. It also provides great RoI as one investment can power multiple sites and move along with changing sites as mentioned earlier.
VSAT can prove to be the backbone for the oil and gas industry. A wise investment today can be pivotal for business growth tomorrow.
Learn about the technology. Talk to experts. Transform your business.