Nelco, a part of US $ 116 Bn Tata group, started in 1940 as a revolutionary electronics company and has had many firsts to its name over the years. The Company has aligned its businesses and has set new goals for itself.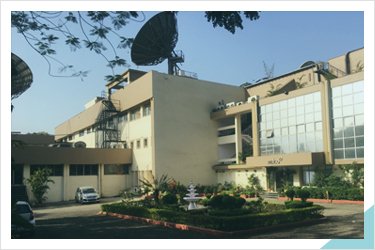 Nelco is focused on helping its enterprise & government customers unlock potential by offering solutions in the areas of VSAT connectivity, Satcom Projects and Integrated Security & Surveillance Solutions. To address the needs of our customers across industry verticals, these solutions are backed by Nelco's values and proven expertise in consulting, customization, system integration, end-to-end management, as well as robust infrastructure and processes.
We offer a range of innovative and customized solutions for businesses and government institutions. We are one of India's leading VSAT providers. We connect businesses to what's critical for their pan-India spread and remote operations through reliable, flexible, swift and cost-effective satellite communication services. In addition, we offer end to end networking solutions (Satcom Projects) and maintenance of private hubs and hybrid networks for its customers, from government to corporates.
We are also the preferred partners for the Government, Defense and Enterprise sectors when it comes to security and surveillance in India. From keeping the borders safe to checking pilferage and sabotage at factories, our solutions have been deployed everywhere.