Maritime and Aero Inflight Communication Services
Communication today is an integral part of human life and has become lifeline for businesses globally. Maritime and aviation are no exception to it. Nelco offers uninterrupted connectivity while flying over Indian skies and on ships while sailing in Indian waters. Our focus is on bringing the latest technologies to India for serving the Maritime and Aero IFC markets. We have strong global partnerships in Maritime and Aero for creating services for the Indian market.
Maritime Communication Services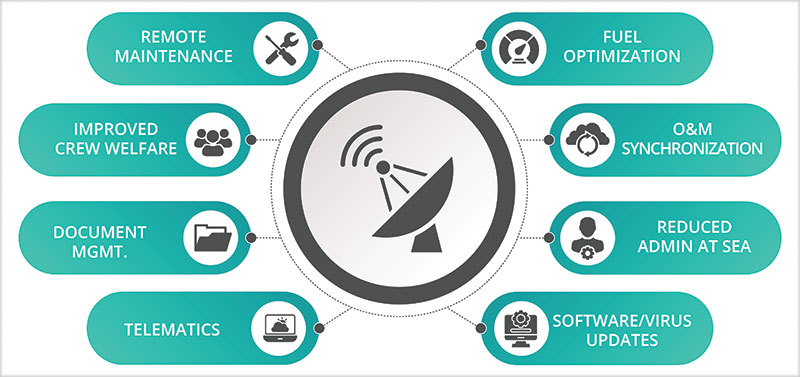 Connectivity is crucial for the vessels while sailing through the seas. Commercial vessels require high speed communication for running office-like applications (ERP, email, video conferencing, cloud-based systems), monitoring key vessel parameters for safety and maintenance as well as for providing broadband Internet to passengers and crew.
Nelco's Maritime Communication services offer higher levels of connectivity and exceptional performance across the globe with complete coverage of Indian waters. The services offer higher bandwidth, seamless roaming, robust network and higher reliability, wherever your vessel traverses in the world.
The network is designed to provide a consistent and seamless service as the vessels sail through various regions across the globe ensuring best-in-class Quality of Service (QoS). Our Maritime Communication Services offer benefits like operational efficiency improvement, business productivity gains and engaged crew for the maritime industry.
Click here for details on Nelco's Maritime Communication Services
Aero InFlight Communication (IFC) Service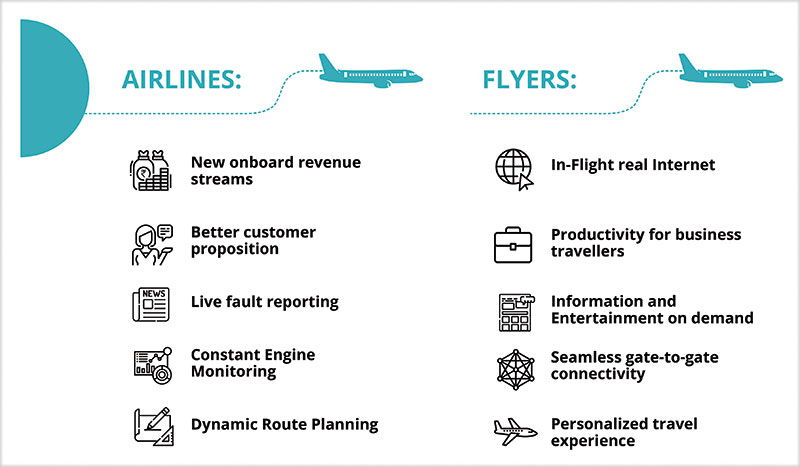 With the advancement in technology and business growth in the aviation industry, the need for the connected aircraft has moved beyond just the pilots' communications to many other applications. The connected aircraft is taking the business of commercial airlines to new heights
Nelco's Aero InFlight communication (IFC) service enables always-on, high speed uninterrupted ubiquitous connectivity and a seamless global coverage which supports broadband internet in the skies. We are committed to connect aircrafts and flyers in unconnected skies with our high uptime service. Nelco's Aero IFC service enables the flyers to remain connected ground-like, the cockpit to get real-time monitoring and reporting and the airline to create its own differentiated brand. Our InFlight communication service provides new capabilities to improve the passenger experience, increase operational efficiency, and improve customer satisfaction and retention for airlines.
Nelco has partnered with Panasonic Avionics to ensure that the aircrafts enjoy seamless connectivity across the globe without any service disruptions. By utilizing Nelco's global services, our customers can enjoy consistent services and experience in Indian and international airspace.
Click here for details on Nelco's Aero IFC Service